adidas Originals
Face Mask M/L 3 Pack

https://www.lifestylesports.com/gb/face-mask-m-l-3-pack-97082120999.html
Colour: Blue
Code: 97082120999
97082120
Description
ADIDAS ORIGINALS FACE MASK M/L 3 PACK
Made with soft, breathable fabric the adidas Face Mask is comfortable, washable and reusable for practicing healthy habits every day. This cover is not a medically graded mask nor a Personal Protective Equipment but can help prevent the spread of viruses and germs through droplet transmission.
WHEN THE PRODUCT PACKAGE HAS BEEN OPENED, THIS PRODUCT IS NOT RETURNABLE, EXCHANGEABLE OR REFUNDABLE DUE TO HEALTH PROTECTION REASONS.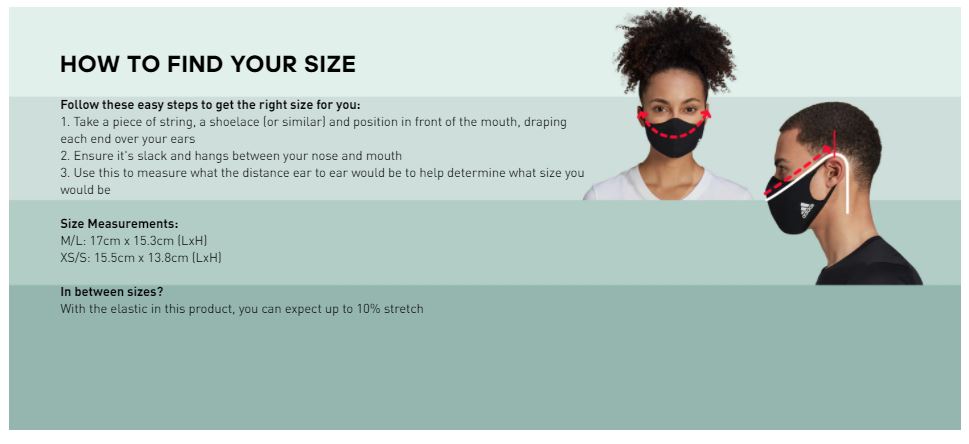 Fit
Too Small
Perfect
Too Large
Would you recommend this product to a friend?
Yes (10)
Related articles from the blog