Nike
Mens Blazer Low 77 Jumbo

https://www.lifestylesports.com/gb/mens-blazer-low-77-jumbo-11828600.html
Colour: White
Code: 11828600
11828600
Description
NIKE MENS BLAZER LOW 77 JUMBO
Nike Blazer Low '77 Jumbo Men's Shoes EASY TO WEAR GETS BIG AND BOLD. They say, ""Don't fix what works."" Nike say, ""Perfect it."" The classic, streetwear superstar gets rethought with the Nike Blazer Low '77 Jumbo. Harnessing the old-school look you love, it now features an oversized Swoosh design and jumbo laces. Its plush foam tongue and thicker stitching embolden the iconic look that's been praised by the streets since '77. Oversized Swoosh design and jumbo laces (so much easier to tie) add a bold look to any outfit. Capturing the essence of the classic Blazer, the stitched leather overlays and soft suede accent on the toe add heritage hoops style. Extra-thick thread for the stitching adds a bold, defiant touch. Raised herringbone pattern on the rubber outsole exaggerates the classic look.
Style code: DN2158-101
THE FINER DETAILS
Thick exposed foam tongue
Jumbo laces
Thick thread stitching
Oversized woven label
Product Technology: Autoclave
Outsole: Rubber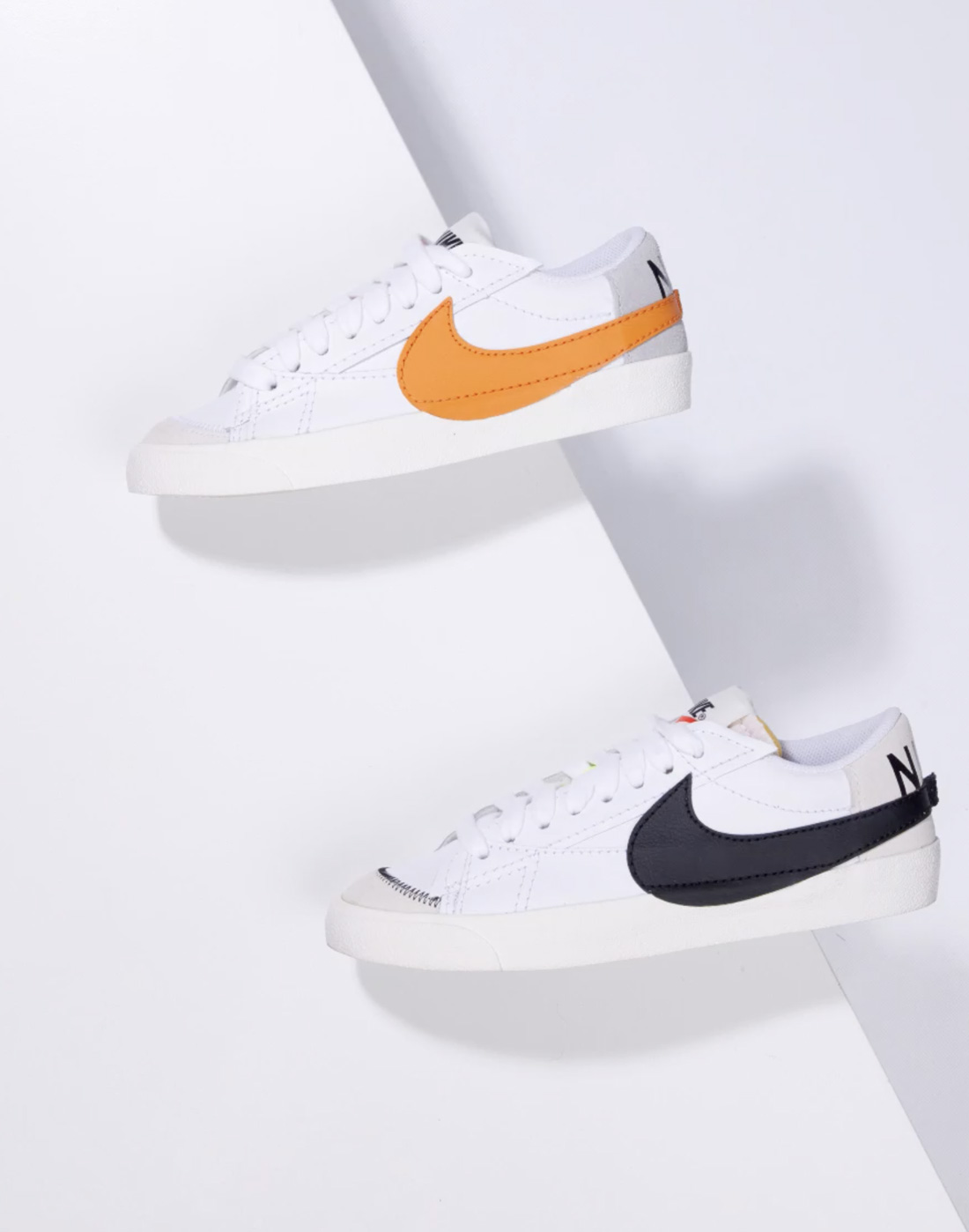 Absolute Nike quality!
Again another purchase without trying on, can always trust Nike on there sizing & comfort
January 27, 2022
Purchased
4 months ago
Originally posted at
Nike