Under Armour
Sports Face Mask

https://www.lifestylesports.com/gb/sports-face-mask-97088113.html
Colour: Black
Code: 97088113
97088113
Description
UNDER ARMOUR SPORTSMASK
Under Armour have created an incredibly breathable mask ergonomically designed to fit well on an athletes face. With maximum breathability, while making it harder for moisture to pass through, keeping teammates and training partners safe.
WHEN THE PRODUCT PACKAGE HAS BEEN OPENED, THIS PRODUCT IS NOT RETURNABLE, EXCHANGEABLE OR REFUNDABLE DUE TO HEALTH PROTECTION REASONS.
ABOUT THE UA SPORTS MASK
Better Airflow: Its light, soft-but-structured fabric stays off your mouth and wicks sweat but still allows air to flow through.
Performance Fit: The fit is secure but not tight, with a soft, adjustable nose bridge, and a strip of base layer fabric for a snug fit under glasses.
Cool Feel: The inside fabric uses UA Iso-Chill technology next to skin to disperse heat, so it actually feels cool when you put it on.
Sustainable: It's fully washable, durable, and then ready to wear over and over—making it more environmentally friendly than disposable masks or filters.
FIT & CARE
The UA Sportsmask has a soft, adjustable nose bridge to secure it across the face. It also has stretchy ear loops and side panels for a more comfortable fit. This sportsmask can be hand washed and air dried.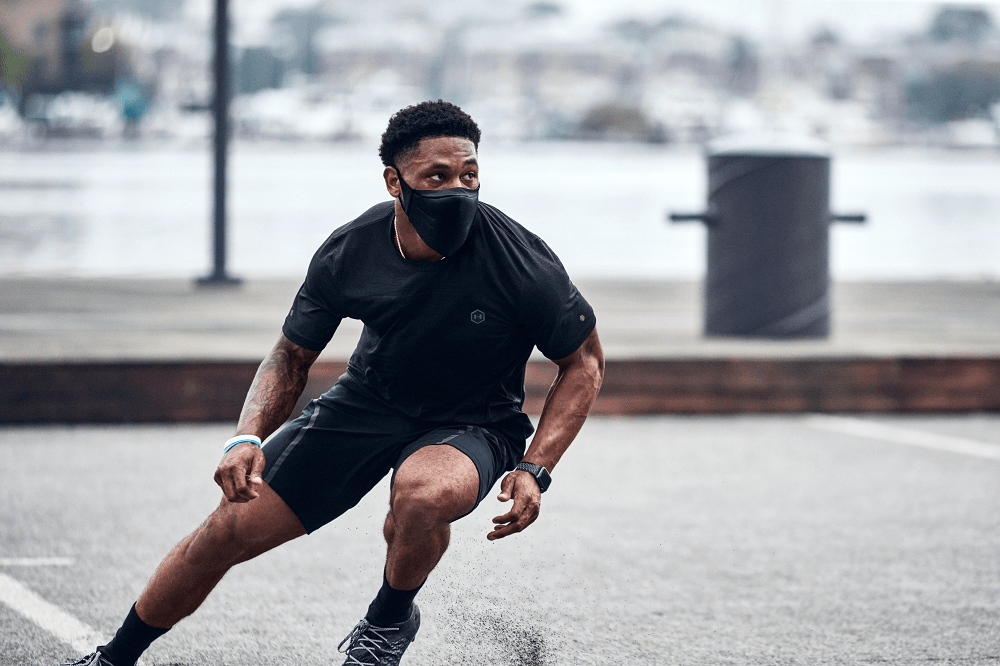 Fit
Too Small
Perfect
Too Large
Would you recommend this product to a friend?
Yes (11)
Related articles from the blog